Can't find the watercooling part to complete your order in one shipment ?  Contact Us Here! We'll find it for you.
EK-Quantum Velocity² Direct Die – 1700 Upgrade Kit 3831109897744
Reliable delivery - flat rate across Canada
Secure payment - Your data is protected
Details
This upgrade or conversion kit converts your existing?EK-Quantum Velocity² 1700?CPU water block into an?LGA 1700 direct die?cooling product.?It consists of a replacement coldplate, protective foam, jetplate, a new set of screws, and a black-anodized backplate with an attached ILM Direct Die replacement frame.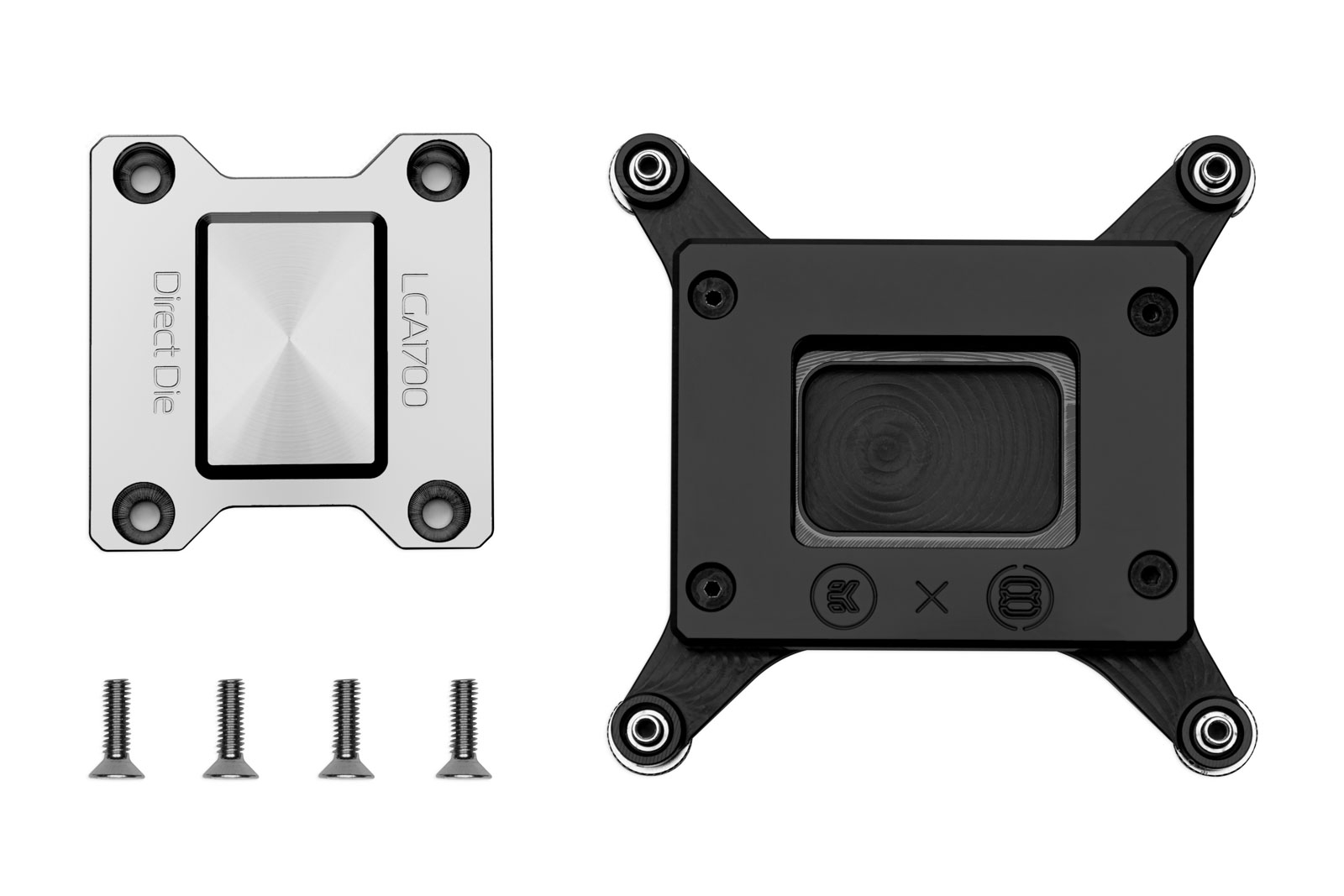 Enclosed:
- Direct Die coldplate for Velocity² 1700
- Jetplate for direct die cooling
- Necessary mounting screws
- Black-anodized Backplate with ILM Direct Die contact frame
- Protective foam
Warning:
It is mandatory to follow the user manual step-by-step. Not doing so can result in fatal damage to your processor.
Delidding the CPU voids its Intel warranty.
Delidding entails a very risky modification of the CPU and may, even when adequately performed, result in damage to the processing unit.
EKWB will not assume any responsibility or liability for damages to the CPU inflicted during or as a consequence of delidding. All liability for damages to the CPU is disclaimed. You do it at your own risk.
PLEASE NOTE:
Compatible ONLY with a EK-Quantum Velocity² 1700 CPU water block
Delidding is intended to be undertaken by an adequately trained and experienced professional.